Picture: Astrid and Andreas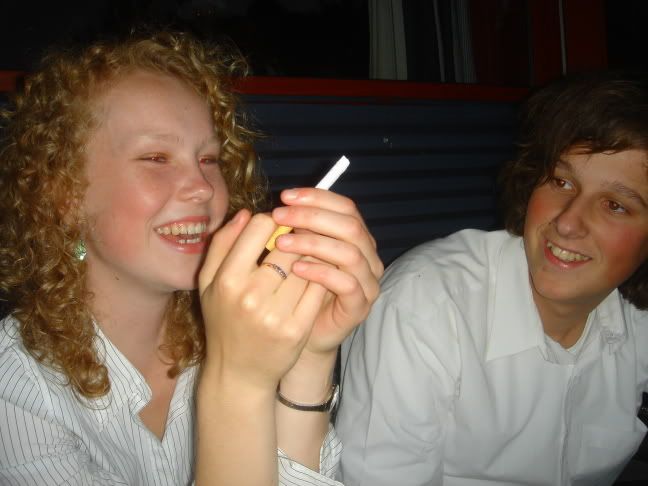 This is taken at the introduction party as well. It's Astrid and

Andreas, Andreas trying to make Astrid start smoking. I tried to talk

her out of it and polite Andreas asked me to shove it. I don't think

Astrid ever tried, although she was close.