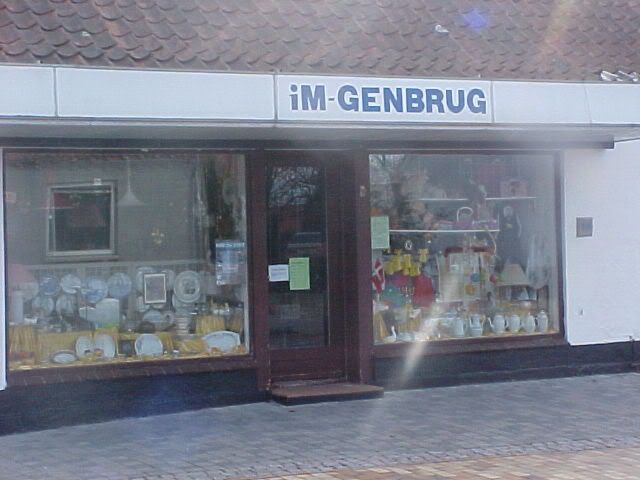 This is the local recycling store. It has been there for as long as I remember. Some of my stuff are, or have been in there, actually. My "Spice Girls - The movie" VHS actually. I remember passing the store when I was very young. I saw the VHS and said to my mum "Oh my god, I can't believe anyone would throw that out!". and my mum said; "It's yours!". I was so upset and I think I even faked a good cry. LOL.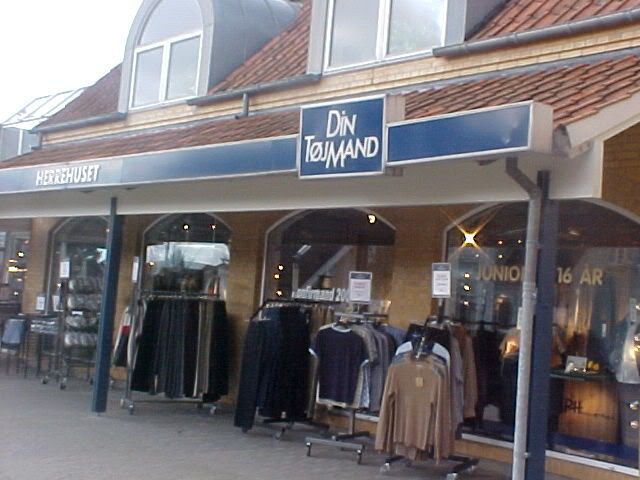 Roughly translated, it's called "Your Clothes-man". A male clothes store, which has also been there forever. At it's left side, there's a parking lot. If you follow that parking lot, you reach a farm. Inthere, lives my old best friend, Martin. We used to play a lot.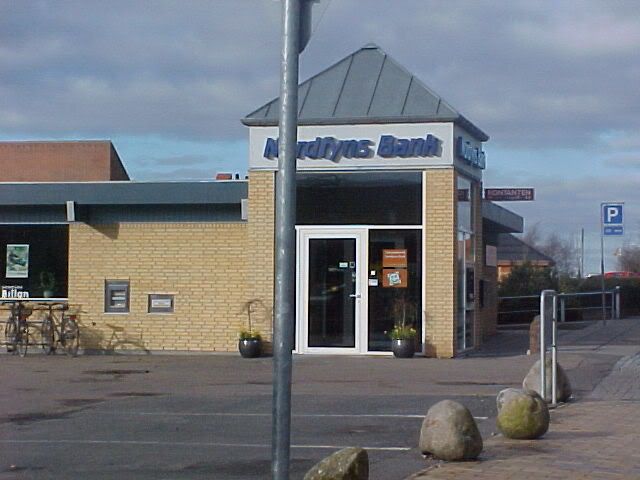 This is taken from a strange point of view, cause it's really not important. Yet, if it wasn't there, the town wouldn't be the same. It's the local bank, and it's right beside the doctors office.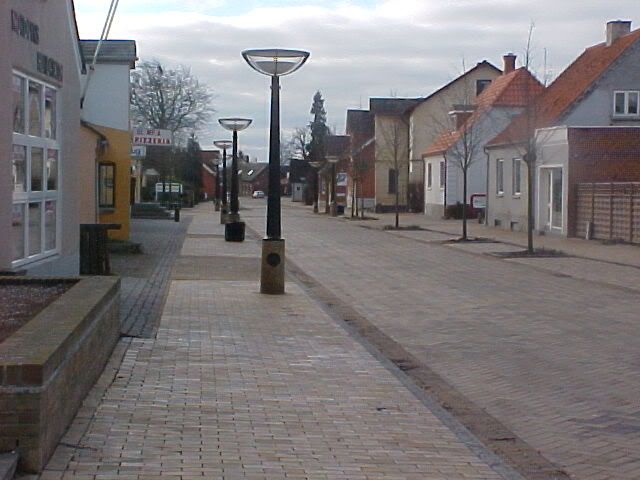 This is the main street. Sonderso-road (vej). It's been renovated since I moved, which, well, sucks bigtime, but I'll still survive. There's not too much to tell. It wasn't the place where you hung out, because there were cars.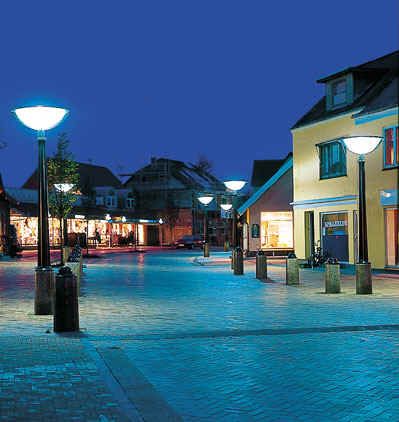 How beautiful.