Love-list*
The people I absolutely adore (of whom I have pictures. There are picture-less people whom I love equally.)

Tobias, my older brother.

Naja, boarding school friend.

Mette, also boarding school friend.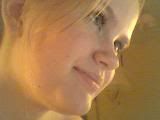 Merete, all-time funniest & bestest friend (over-seas, that is.)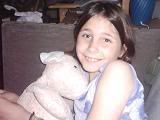 Laura, my sister.

<3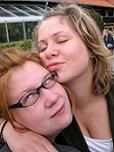 Ida, old roomie (the red-head.)

From, crush #1. Best crush so far.

Carry, best friend - in Germany? Or in the world.

And Amanda. Just the funniest and happiest girl in the world.
This is Janneke. I really do love her, though I've never met her. Ok, perhaps it's a bad picture, but she doesn't like getting her picture online. But I swear, she really does have big curls, a really long neck and green nose.
There are loads more people that I love, but these are the ones I especially remember.

<3